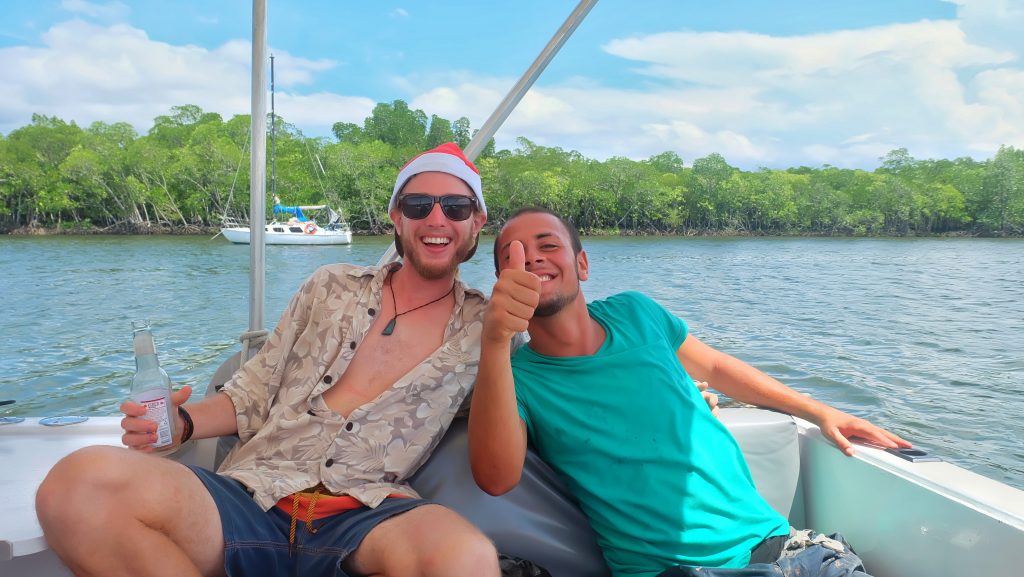 It's summer time in Far North Queensland, which means the sun is out and it's blazing hot. We've had rain, sun and storms all in one week. With Christmas fast approaching, its only getting warmer and for people born in the northern hemisphere it may seem unusual to have a sunny christmas. For those who are used to a snowy white christmas, in Cairns you can expect nothing less than a beautiful hot tropical Christmas period. Perfect for getting out to the Reef and diving with the turtles or better yet, getting into some fresh cold waterfalls to cool off.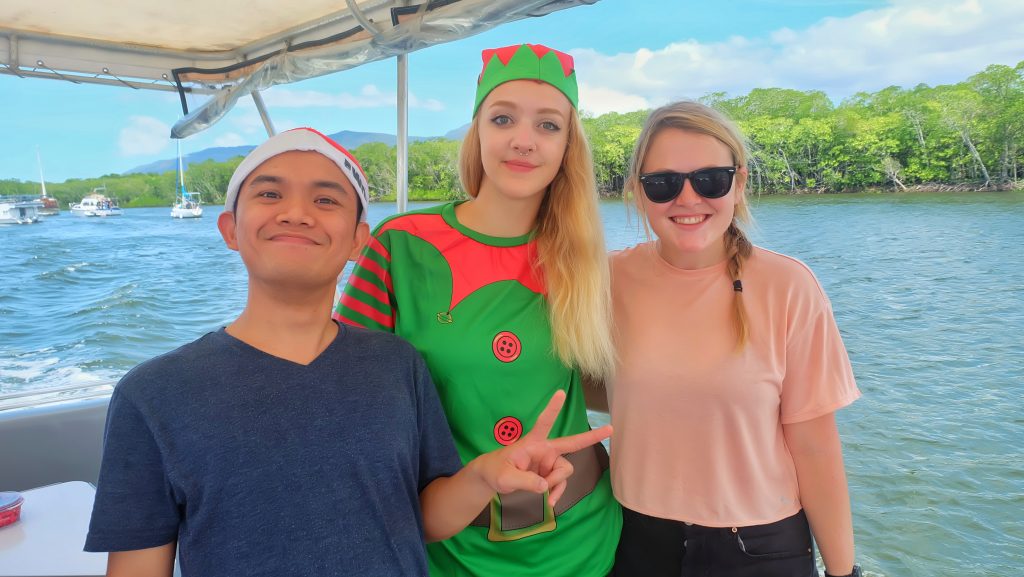 We are so lucky to share an abundance of warm weather with all our friends, visitors and guests here in Cairns. To make the most of the weather, its best to spend your time outside and around water. With Cairns being the gateway to the Great Barrier Reef there is no better way to spend your time here than on the ocean. Last week we treated all of our staff to a boat trip up the river of Cairns. It was so beautiful to celebrate each other and enjoy the scenery of the tropical surroundings with the wind blowing in our faces. We sang, danced, and some even swam up the inlet as we drank and ate on the boat cruise.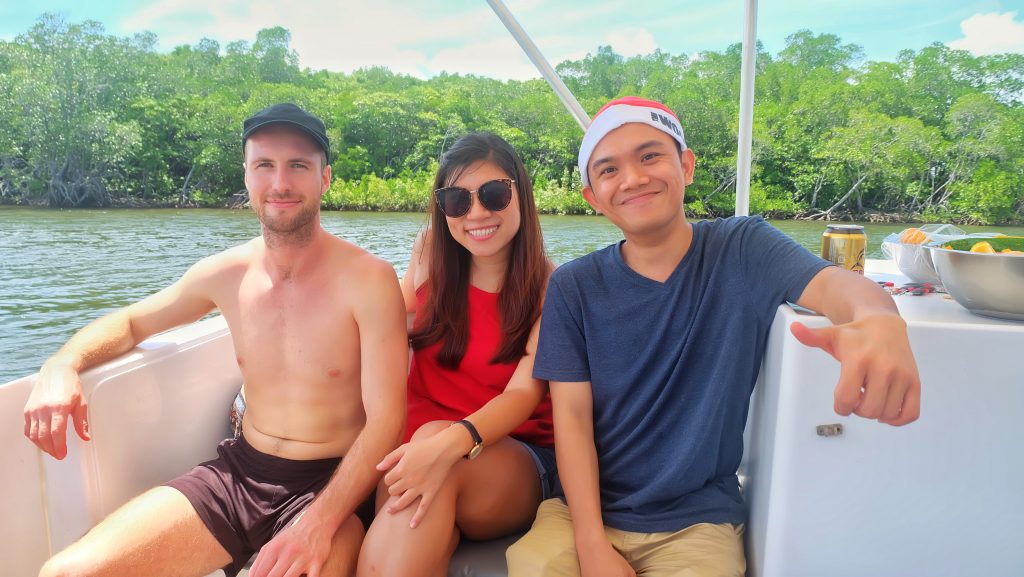 At Dreamtime we are gifted with such a diverse range of staff members who come from Germany, Indonesia, Thailand, Italy, Ireland, USA, and our local Australians. This dynamic group of people bring so much joyful energy to our world and hostel. They all offer a wonderful state of mind that contributes to the overall good vibrations at the Hostel. We are so grateful for all their help and support. We wouldn't be able to operate without them.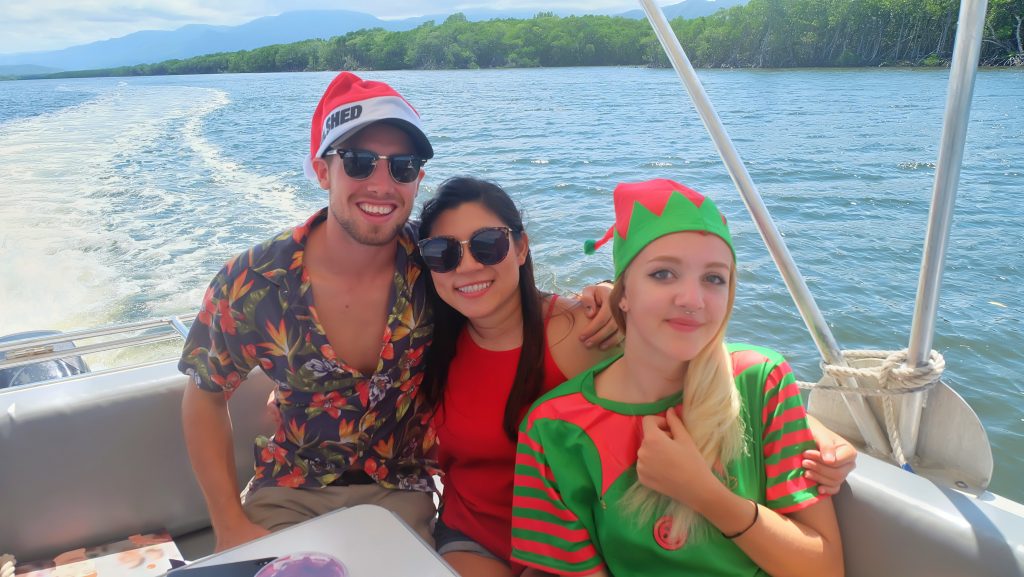 We embraced our christmas spirit with our outfits and shared gifts with each other. We live in such a beautiful world and have much to enjoy. Thanks to all of our guests who stay at Dreamtime, the staff who help everyday and to you for reading this blog post till the end. If you enjoyed what you read, leave us a comment below.
From all of us at Dreamtime Hostel have a very Merry Christmas in the Tropics!
With Love,
Dreamteam