At Dreamtime we are lucky enough to welcome Travellers from over 100 countries, so by introducing the best practices we can help create a positive influence across the entire globe! Here are some of the ways we are trying to do our bit for the world:
♻︎ We want all of the waste we produce to get recycled
♻︎ All of our food waste gets composted and turned into fertiliser
♻︎ All of our bottles and cans are separated and recycled
♻︎ We aim to either donate or recycle all of the mattresses and fridges that we replace
♻︎ We make sure to recycle all broken or unwanted light bulbs and electronics
♻︎ We donate all clothing that gets left behind (which is a lot!) to local Charity Shops – so that people in need can utilise those items left behind and unclaimed.
♻︎ We celebrate a Love Your Planet Day once a year, during which we will go out on the streets to pick up litter and clean up parks and public area's!
♻︎ And even more so: we encourage our guests to respect and participate in our initiatives by talking to them and informing them in any way we can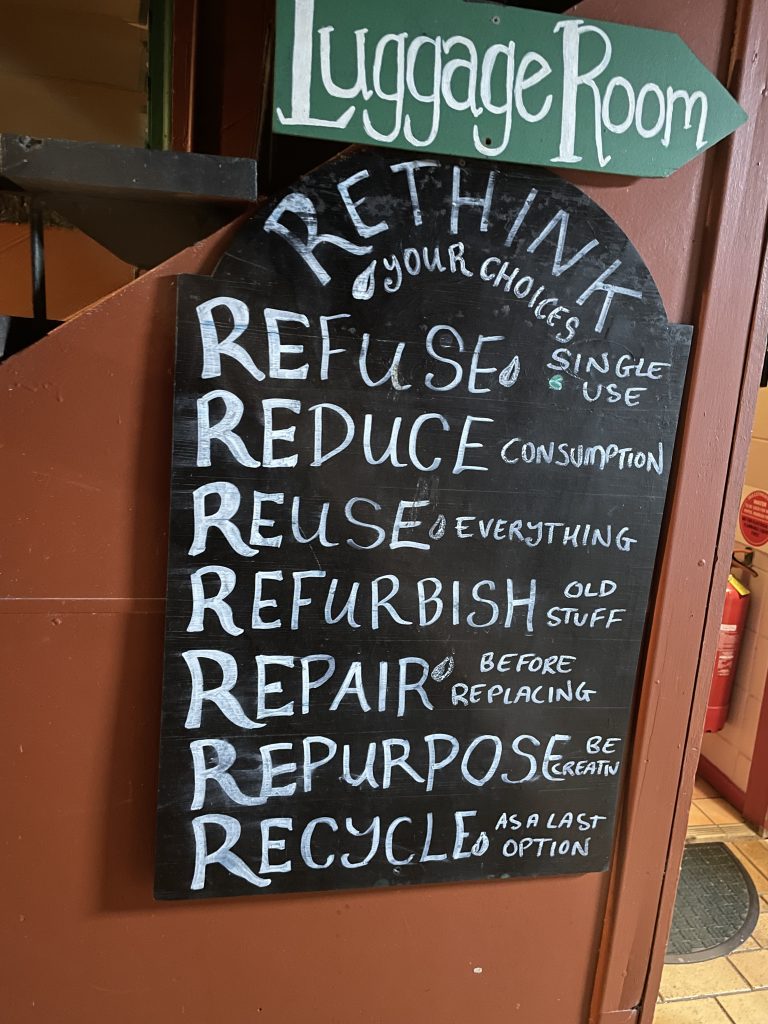 ---
Global Tourism Plastics Initiative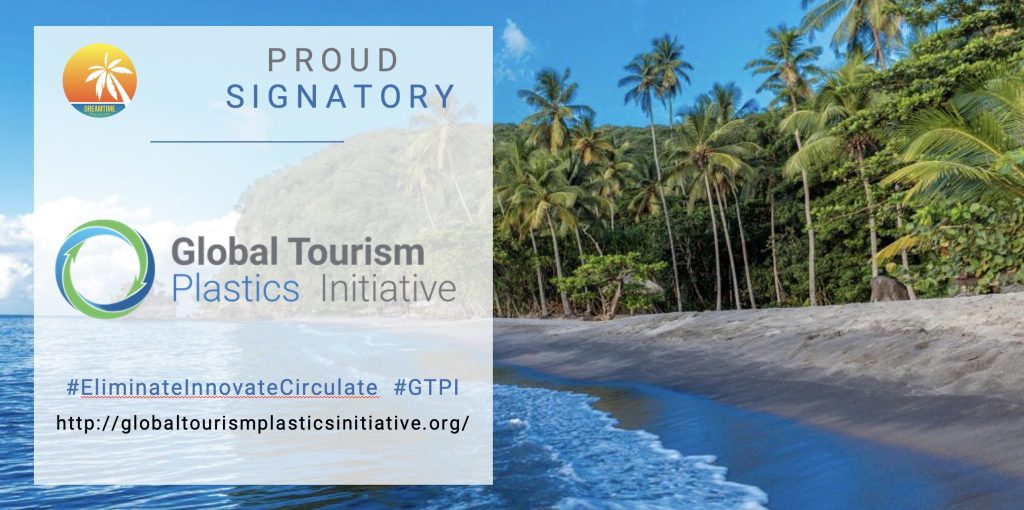 Dreamtime Travellers Rest is proud to be a signatory of the Global Tourism Plastics Initiative led by the United Nations Environment Programme and the World Tourism Organization (UNWTO), in collaboration with the Ellen MacArthur Foundation
As a signatory of the Global Tourism Plastics Initiative, we endorse the common vision to address the root causes of plastic pollution.
We commit to eliminate the plastic items we don't need; innovate so all plastics we do need are designed to be safely reused, recycled, or composted; and circulate everything we use to keep it in the economy and out of the environment.
---
Plastic Free July
As a hostel committed to reducing plastic pollution, we are proud to follow the Plastic Free July movement by the Plastic Free Foundation.
By following this movement, we hope to be able to share with our guests, the global movement that is helping to reduce single-use plastic waste in everyday life.
Thus we are committed to reducing plastic as much as possible within our business by offering as many solutions as possible to our guests to recycle and re-use.